how it works
The Green Parrot Project is a comprehensive, yet easy-to-use, endangered species
identification system incorporating thousands of high-quality photographs...
The following screen shots show the typical use of the Project - within seconds you could be viewing the data for any one of the many thousands of endangered species or perhaps zooming a photograph of the back of a Traditional East Asian Medicine to compare the ingredients list. Let's take a look at how the Project works: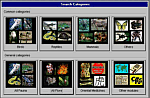 1. The user commences a search by selecting the general type of animal or product from the initial Search Categories screen. Dependent upon the amount of information available, the Project databases can then be searched in two ways: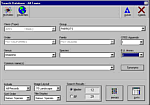 2. Specific details about a specimen such as name, annex, appendix or countries of origin can be entered to directly locate the desired record(s).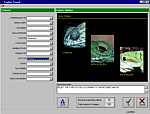 3. A specimen can also be identified based solely upon its identifying characteristics, e.g. the CITES database could be searched for all white parrots with a crest and a blue eye ring or all traditional East Asian medicines with a hand-drawn picture of a tiger on the box.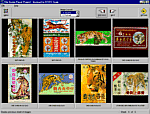 4. As a result of a successful search, small recognition images for all matching records can then be viewed and compared side-by-side to enable the user to locate the desired specimen.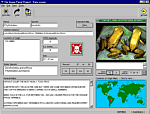 5. Having found the required record, the user can access the Project databases to view all of the information stored for that specimen including Scientific and common names, general notes, countries of origin, similar species and CITES / E.U. restrictions.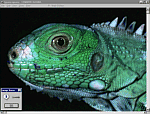 6. Finally, once the correct species has been identified, the high-quality, high-definition photographs can be viewed and printed out for use in reports, etc..